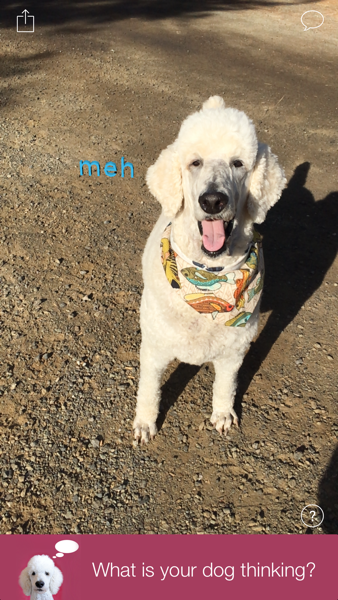 Animal Analysis
Have you always wished your dog or cat could tell you what they were thinking? Well wish no more, with the magic of augmented reality your dreams have come true!
Simply aim your camera at your pet and their thoughts appear in 3D space. You no longer have to wonder if your cat things you are an idiot, because now you can read her mind!
*Take care not to use this app while driving, your dog definately wants you to stop for that cheeseburger and fries!
Download Animal Analysis now in the App Store!
Need help with the app?
We do our best to create fun and useful apps, but hearing from you is what helps us to make them even better. So please contact us using the form on this page. We look forward to hearing from you!
COOKIES
PRIVACY
© OurBigAdventure, LLC